ST3188 :: Newport Indoor Market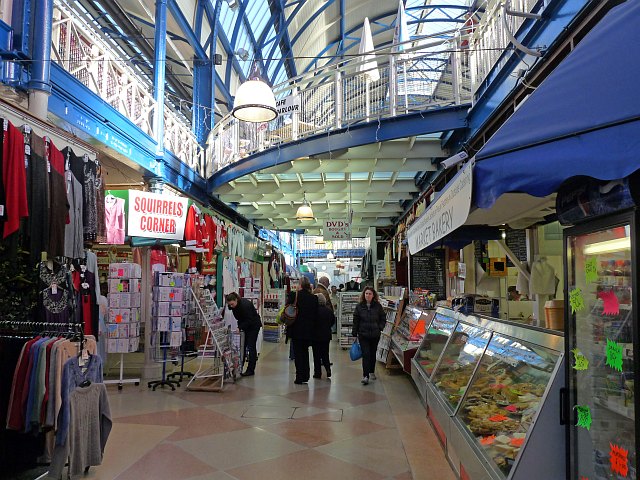 Newport Indoor Market
A variety of the ground floor stalls and showing the upper gallery and barrel-vaulted roof.
Newport Indoor Market
The earliest part of the market dates back to 1864 when it was owned by the Duke of Beaufort. Newport Corporation became the owners in 1885. Later 19th century development included the barrel-vaulted roof, additional offices and the distinctive tower and Lower Dock Street entrance. 20th century enhancements include the extension to the upper floor in the 1930s with more changes and refurbishment in the 1970s. Further improvements were made at the start of the 21st century. Also known as Newport Provisions Market it houses over 60 stalls from butchers, greengrocers and confectioners to sellers of books, records and comics. Amongst the others are art and craft stalls, a clock and watch repairer, a computer repairer, cafés and hairdressers. The upper gallery also hosts a variety of events throughout the year. Grade II listed.
·
Find out How to reuse this image
· Share:






·

Download Image
·
(click any of the following to view more images)
---
View full page at geograph.org.uk/photo/2172347