TL8261 :: Horringer features [2]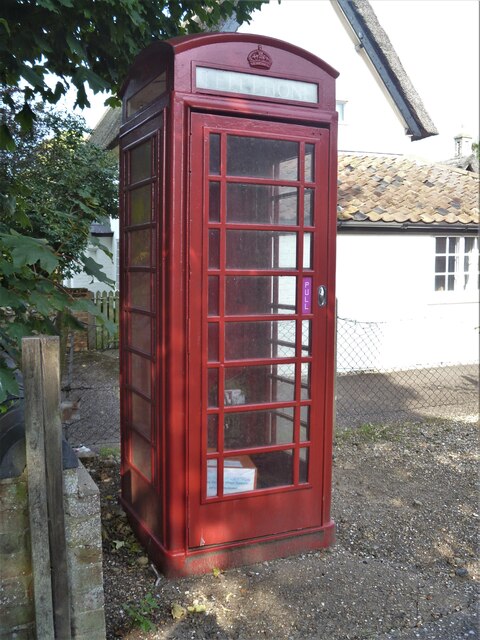 Horringer features [2]
A K6 telephone box, designed in 1935 by Sir Giles Gilbert Scott. Listed, grade II, with details at:
Link

The telephone exchange
TL8261 : Horringer buildings [2]
is adjacent. The small village of Horringer, earlier known as Horningsheath lies astride the A143 road some two miles south west of Bury St Edmunds. The village includes the main entrance to Ickworth Park. There was once three blacksmiths' forges in the village.
·
Find out How to reuse this image
· Share:






·

Download Image
·
Larger Sizes
(click any of the following to view more images)
---
View full page at geograph.org.uk/photo/6760877